Video playback error or not found? Please use ALT SERVERS, thanks!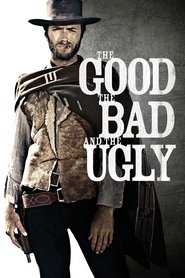 The Good, the Bad and the Ugly
While the Civil War rages between the Union and the Confederacy, three men – a quiet loner, a ruthless hit man and a Mexican bandit – comb the American Southwest in search of a strongbox containing $200,000 in stolen gold.
Views: 152
Genre: Western
Director: Fabrizio Gianni, Giancarlo Santi, Serena Canevari, Sergio Leone
Actors: Aldo Giuffrè, Antonio Casale, Claudio Scarchilli, Clint Eastwood, Eli Wallach, Enzo Petito, Lee Van Cleef, Livio Lorenzon, Luigi Pistilli, Rada Rassimov
Country: Italy, Spain, West Germany
Duration: 161
Quality: HD
Release: 1966